MPC Coatings offers you access to the technical data sheets of some of our products in order to ensure the production quality of your projects.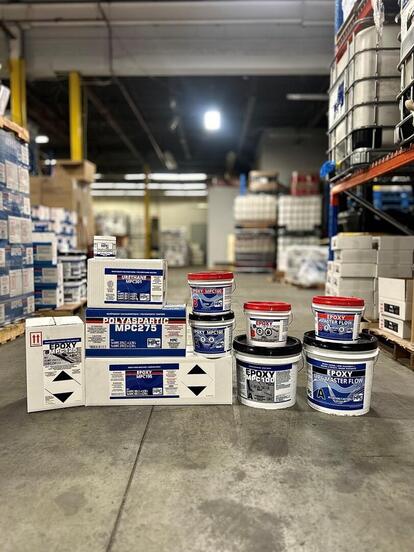 At MPC, our mission is to provide innovative products and exceptional customer service. We are a modern company that strives to manufacture and distribute products that meet current market trends.
Driven by our commitment to meeting and exceeding our customers' expectations, we offer innovative, high performance liquid polymer coatings to meet all of your commercial and industrial flooring needs.
We're here to help with every step of your flooring project.
At MPC, we are driven by our commitment to meeting and exceeding the coatings expectations of all our customers. With our combined years of experience in the coatings industry, our team unites our two strengths: research and development and sales/customer service.
To meet strict environmental laws for VOC-free architectural coatings in Canada and the United States, we focus on developing epoxy products that contain 100% solids as well as polyureas and polyurethanes that contain VOC-free solvents.
Through our rigorous quality control procedures and purchasing power, we guarantee to offer the best quality products at extremely competitive prices.